Understanding Web Hosting: Types of Web Hosting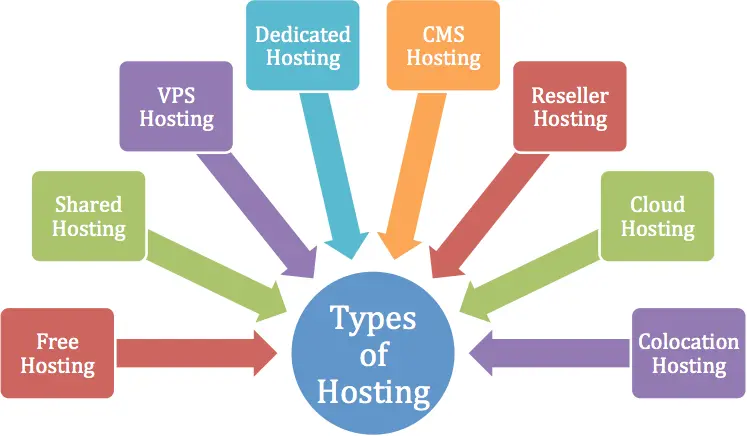 The hosting provider provides the technology and services necessary for your website to be visible on the internet. Hosting is a kind of large computer, but these computers are far more powerful than the ones we use at home, and it is workable to provide a continuous hosting service because of the computers (servers) used in this process.
We may divide the many types of web hosting into different categories:
1. Shared Hosting:
A large number of websites can be hosted on only one server, depending on the available spare capacity and the server's physical power. For example, a server created from an average home computer can host 100 Linux hosting, whereas when the sites are not standard and high-density, on specially branded and produced servers, the number can exceed 1000 hosting per server.
If you're contemplating launching a regular website, the most common advice to give is to start with Shared Hosting. Because it is more cost-efficient and sufficient to meet your objectives. But it has low-performance, low speed, and capacity issues when website traffic is busy sometimes.
2. Virtual Private Server-VPS:
A VPS hosting package provides the best of both shared and dedicated server hosting. It's a good option for website owners who desire further control but do not require the power of a dedicated server.
VPS hosting is distinguished because each website is hosted on the specific server in its own space, although the server is physically shared with other customers. While virtual private server hosting offers customization and more storage space for website owners, it is sometimes incapable of handling extremely high traffic volumes or spikes in usage. And it means that the site's performance may still be affected by performing other websites on the same server.
VPS hosting is often used by website owners who want to take advantages of dedicated hosting service but lack the technical capacity to do so. VPS hosting is combining the cost savings of shared hosting with the control of dedicated hosting. This is a good choice for both advanced users and those who want specific software and package installation. But be careful not to confuse it with VPN technology. The virtual private adjective of the server is about how the server capacity is devoted to your website. But in VPN –virtual privacy is about the anonymity of the network. It is aimed to secure and hide your internet connection. If you want to learn more about the difference between VPN and VPS, check this page.
3. Dedicated Server Hosting:
This hosting type gives you the highest control, capacity, and consequently speed and uptime. Besides you will have full root and admin access, total control over everything on server computer, from security to the operating system.
On the other side, all of this power comes at a price.
Dedicated servers are one of the most expensive web hosting types. Their typical client is a website owner with a high level of internet traffic who desires complete control of their server infrastructure and resources. A high level of technical knowledge is vital to finish the server installation and optimize it.
4. Cloud Hosting:
The phrase cloud hosting is now widely used nowadays. This refers to many computers cooperating to run programs that take advantage of the combined processing power in the context of web hosting. It is a kind of hosting that runs through a network and enables organizations to treat computer resources as if they were their capacity.
This allows consumers to access capacity resources when they need without installing and maintaining their computer infrastructure. Because the resources are dispersed across multiple servers, the probability of downtime because of a server failure is decreased. With cloud-based hosting, website owners only pay for what they used and need.
5. Managed Hosting:
Hosting companies offer technical services, software installation, maintenance services. When you buy a managed hosting service though, the hosting provider manages the hardware, operating systems, and standardized applications daily. And it is preferable for the ones busy to work on this technical side or don't have the knowledge to do so.
If you're searching for web hosting, you have a variety of options. The critical point here is to choose a plan that matches your unique needs. Each plan is customized for the demands of a certain niche (i.e., e-commerce websites require higher capacity and speed), and knowing your website requirements may aid you in selecting the most appropriate plan.